Went on a bit of a Kindle Unlimited binge and I have zero regrets. Finally finished another series and well nobody will be surprised that I did a bit of rereading will they? 😉
*used the US editions for Psy/Changeling in the post cover to switch things up a bit and make it look less like that's all I ever read! 😀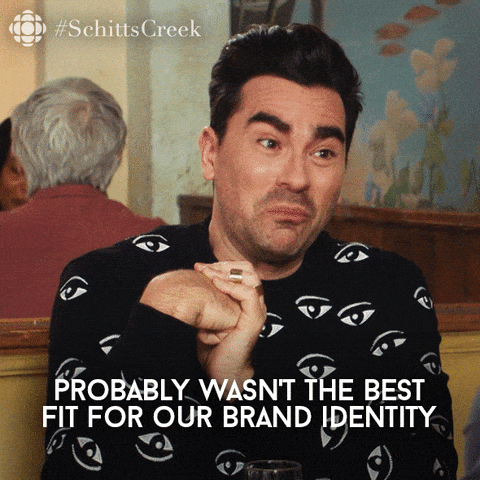 Gossamer in the Darkness (Fantasyland #5.5) by Kristen Ashley – 4⭐
This was very cute. I liked both Loren and Satrine and I particularly enjoyed the lack of conflict. Everything got sorted kind of quickly.
Got to have a quick catch-up with some past characters as is KA's way. Circe and Lahn felt a bit unnecessary to be honest but I guess they are well loved. I feel like the KA cameos can be either really exciting or feel a bit too much.
Anyways, this was cute and I'm intrigued about that ending. Could we be getting more Fantasyland stories? I mean I wouldn't say no!
Wicked Beauty (Dark Olympus #3) by Katee Robert – 4⭐
I think this might be my favourite so far. It wrapped up a bit too quickly for my liking but I really did enjoy it. Helen was badass, Patroclus was cute and Achilles was well Achilles! Can't wait for more from this series!
A Court of Thorns and Roses (A Court of Thorns and Roses #1) – 5⭐, A Court of Mist and Fury (A Court of Thorns and Roses #2) – 5⭐, A Court of Wings and Ruin (A Court of Thorns and Roses #3) – 5⭐, A Court of Frost and Starlight (A Court of Thorns and Roses #3.1) – 3⭐, A ​Court of Silver Flames (A Court of Thorns and Roses #4) – 4.5⭐ by Sarah J. Maas
A reread so that I could finally read Nesta and Cassian's story. Nesta is my favourite. I disliked a lot of people in this and I just didn't love it as much as the first three and that's because it absolutely took away from the characters I once liked. Nesta and Cassian saved this and as a result of their story I'm not sure I give a shit about any of the other characters anymore. I will reread the first three in the future as they were entertaining and easy reading but I think I might be done with future books.
Wolf Rain (Psy-Changeling Trinity #3) by Nalini Singh – 5⭐
I needed a little palate cleanser after ACOTAR and this is one of those books that never disappoints. Memory and Alexei are perfection. Love the Trinity books.
Muscles & Monsters (Leviathan Fitness #1) by Ashley Bennett – 3.5⭐
Romantically Inclined was covering this on her podcast and I recently got three months free kindle unlimited. So…
This could mark the beginning of me going down a KU rabbit hole. Not mad about it! 😀
This was actually kind of cute, likely a 3.5 to be fair. I loved Tegan's body positivity and I liked Atlas a lot. My problem really is the whole staying in wolfish form throughout EVERYTHING. I need the monsters in my monster romances not to be like a household pet, you know what I mean?
Next in series is M/M with a 'tentacled creature' and well it's safe to say I'm in!! 😀
The Dragon's Bride (A Deal With a Demon, #1) by Katee Robert – 3.5⭐
Katee Robert is so fun. I find her books to be great palate cleansers and a nice way to remind myself not to take everything too seriously. I mean if you don't like her books that's totally cool but I saw a review on another of her books that was practically a dissertation about what was wrong with mythological erotica.
I mean calm down maybe!!
Anyway, this was a cute start to this series, Briar and Sol were fun but lets be real, I'm here waiting for Azazel and Eve's story, which we all know is going to be last! I'll happily read the next three though. A kraken next, that will definitely be interesting!! 😀
Baby & the Late Night Howlers (Sweet Omegaverse #1) – 3⭐, Lola & the Millionaires: Part One (Sweet Omegaverse #2) – 4⭐, Lola & the Millionaires: Part Two (Sweet Omegaverse #3) – 4⭐, & Bad Alpha (Sweet Omegaverse #6) – 4⭐ by Kathryn Moon
Baby and the Late Night Howlers was a good jumping off point into this Omegaverse but I was here for Lola and her Millionaires. Love Lola, love Rake, love Leo and the Alpha's are *chefs kiss*.
Eve from Bad Alpha is a total badass! Her time with Jaime and Rory were actually my favourites, Rory in particular. Adam and Garrett's relationship with her was cute but I loved the push pull with Rory and her being an actual human with Jaime were the best. Safe to say she was the star of the show and the most alpha of all the alphas!
This series is crazy and utterly smut filled and truly addictive, honestly had the best time!
Dragon Called (Prince of the Other Worlds #1) – 3⭐ & Dragon Destined (Prince of the Other Worlds #2) – 3⭐ by Kara Lockharte
I really like Damian and Andi but they are also incredibly annoying!!
I can't deal with this level of miscommunication and there are two more books with them so there will be two more books of them not having a bloody conversation or asking questions or just not being dumb. Both are so quick to jump the gun and we know they are mad for each other but they JUST DON'T TALK!!
This is sold as a slow burn romance and I do not think the people who did the marketing for this book know what slow burn means because they've no problem with sexy times. This is a maddening miscommunication romance told over four books. I hope I will be unable to not know what happens some day but I can't be dealing with them after two books back to back so I'll wait before I read the next two books.
Storm Echo (Psy-Changeling Trinity #6) by Nalini Singh -5⭐
Another palate cleanser read and to be honest, I read this so quickly on it's release that I needed the reread. 😀
My thoughts (and most importantly a picture of an Ocelot) are in Quick July 2022 Wrap-up
Rock Chick (Rock Chick #1) – 4.5⭐, Rock Chick Rescue (Rock Chick #2) – 4⭐, Rock Chick Redemption (Rock Chick #3) – 5⭐, Rock Chick Renegade (Rock Chick #4) – 5⭐, Rock Chick Revenge (Rock Chick #5) – 4⭐, Rock Chick Reckoning (Rock Chick #6) – 4⭐ by Kristen Ashley
Yeah I reread a lot and I reread KA A LOT but just wait until you see September!! 😀