I'm not usually a fan of January. After Christmas it always feels a bit depressing and long. Well since my Christmas was the worst I found that January felt really new and exciting. I've made lots of plans and started proper movement again and I'm working on being optimistic about the year ahead. I know that life can't be all sunshine and roses but I need 2022 to just be a little easier!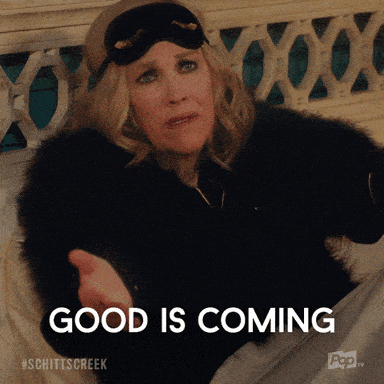 So the reading! Yes there was rereading but I'm trying to catch up on series so the rereading was necessary.
Archangel's Legion (Guild Hunter #6) – 5⭐, Archangel's Shadows (Guild Hunter #7) – 4.5⭐, Archangel's Enigma (Guild Hunter #8) – 4.5⭐, Archangel's Heart (Guild Hunter #9) – 5⭐, Archangel's Viper (Guild Hunter #10) – 4.5⭐, Archangel's Prophecy (Guild Hunter #11) – 5⭐, Archangel's War (Guild Hunter #12) – 5⭐, Archangel's Sun (Guild Hunter #13) – 5⭐ & Archangel's Light (Guild Hunter #14) – 5⭐ by Nalini Singh
Book 6 through 13 were rereads and carrying over The Guild Hunter reread from 2021. Archangel's Light was the new book. Readers have been waiting for this book for 10 years! Did it give everything I wanted? I don't think, after 10 years it was ever going to but it satisfied me, I just hope we get more one on one with Bluebell and Sparkle in the future!
The Girl in the Mist (Misted Pines #1) by Kristen Ashley – 3.75⭐
This didn't fulfill it promise for me! It started off strong, lost momentum for a while, took a very strange and hard limit for me and then kind of redeemed itself only to end with a pretty silly villain monologue whose whole motive made absolutely no sense, oh and she killed off a victim of said villain as a total side note. It's KA and I love KA but I'm not feeling some of her new stuff!
The Gilded Wolves (The Gilded Wolves #1) – 5⭐, The Silvered Serpents (The Gilded Wolves #2) – 5⭐ & The Bronzed Beasts (The Gilded Wolves #3) – 5⭐ by Roshani Chokshi
Book 1 was a reread and book 2 and 3 were me catching up. I LOVED this trilogy. It's clever, it's well written, it's a bullet train in terms of plot progression and I'm devastated it's over but oh my goodness what an ending!
Certain Dark Things by Silvia Moreno-Garcia – 5⭐
Silvia Moreno-Garcia is now an auto-buy author for me. I love how she writes, she is a great storyteller. All of her books are vastly different in terms of plot but they all have more or less the same themes running through them. It's the kind of thing my nerdy brain loves. Keep an eye out for a collage for this book!
Survival of the Thickest: Essays by Michelle Buteau – 5⭐
This is probably really a 4 star read in terms of writing but I really fell in love with Michelle so I'm giving her all the stars! 😀
It started out with all the laughs but there was also some pretty tough topics talked about and a good reminder that sometimes, a person can be pulling off 'happy' and 'funny' but behind closed doors they are really struggling. So just be kind to people!
Choosing Theo (Clecanian #1) by Victoria Aveline – 3.5 ⭐
After the success I had in December with Zoey Draven I'm giving alien romance a good college try. This wasn't terrible, in fact I shall eventually read all of these. Very much lazy Sunday afternoon reading.
Captured (Star Marked Warriors, #1) by Sam Burns – 3⭐
See above but with the added M/M element!