March is a month I really try to make sure that I only read books written by women. As I've mentioned in other posts, that's really not that hard for me but March is the one month I won't deviate.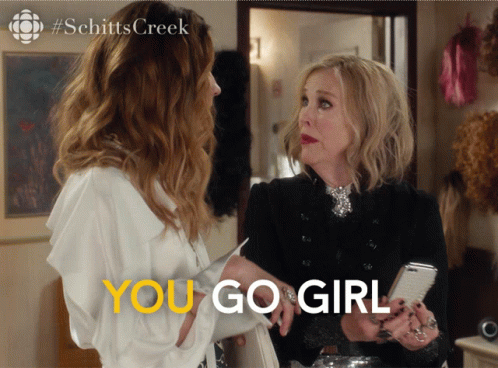 Fire in His Blood (Fireblood Dragon #1) by Ruby Dixon – 2.5⭐
I desperately, desperately want to like Ruby Dixon. I've tried Ice Planet Barbarians and now Fireblood Dragon and she just doesn't seem to be for me. The writing is VERY repetitive, annoyingly so and the heroines tend to bug the shit out of me. I wanted a dragon to eat Claudia, the over and back and the I love him, I need to save Amy, I love Kael, I need to save Amy, the militia are evil, I need to save Amy, Kael is evil, I need to save Amy, I'm brave, I need to save Amy, I've afraid, I love Kael and oh my favourite, I'll go back to the people who used me as bait and tell them EVERYTHING accidently. I hate stupid heroines.
The Ice Planet Barbarians is a whole THING and I want to be part of the thing and thought these books would make me more inclined to Ruby Dixon but I just don't think I'll ever get to be a part of the Ruby Dixon fun train. It's very unfair!! It's possible I'll try Fire in His Kiss (Fireblood Dragon #2) one day but someone mentioned that Sasha is even more too stupid to live so I don't know if I have it in me! 😀
Silver Silence (Psy-Changeling Trinity #1) by Nalini Singh – 5⭐
Needed a reread after Fire in His Kiss because I was very close to entering a slump. Thank goodness for Nalini Singh.
The Duke and I (Bridgerton #1) – 4⭐, The Viscount Who Loved Me (Bridgerton #2) – 5⭐, An Offer From a Gentleman (Bridgerton #3) – 4⭐, Romancing Mister Bridgerton (Bridgerton #4) – 4⭐, To Sir Phillip, With Love (Bridgerton #5) – 4⭐, When He Was Wicked (Bridgerton #6) – 4⭐, It's in His Kiss (Bridgerton #7) – 5⭐, On the Way to the Wedding (Bridgerton #8) – 5⭐, The Bridgertons: Happily Ever After (Bridgerton #1.5, #2.5, #3.5, #4.5, #5.5, #6.5, #7.5, #8.5, #8.6) – 5⭐ by Julia Quinn
In preparation for Bridgerton season 2 it was time for a Bridgerton reread. These are super comforting reads and I love them more now with the Bridgerton TV show castings which is usually the opposite for me.
Because of Miss Bridgerton (Rokesbys #1) – 4⭐, The Girl with the Make-Believe Husband (Rokesbys #2) – 3⭐, The Other Miss Bridgerton (Rokesbys #3) – 3.5⭐& First Comes Scandal (Rokesbys #4) – 4⭐ by Julia Quinn
I was obviously still in a Julia Quinn mood after Bridgerton, the Rokesbys books are basically a Bridgerton prequal. They tell the stories of two of Edmunds (the Bridgerton patriarch who died of the bee sting) siblings and one cousin and four of their neighbours and friends the Rokesbys. The final book was definitely the best.
Mine Till Midnight (The Hathaways #1) by Lisa Kleypas – 4⭐
This was a reread because I was in a historical romance read which is obvious when you see above, unfortunately I didn't like this as much as I did back in the day. Boo!!
Crusade for Justice: The Autobiography of Ida B. Wells by Ida B. Wells-Barnett, Ada B. Wells, Alfreda M. Duster – 5⭐
Incredible book. Full review here.