Ended January with alien romance so decided I needed to start February with some…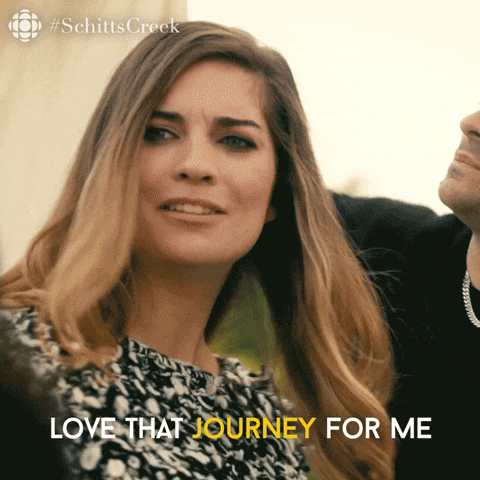 So I read alien romance, high fantasy, contemporary romance, urban fantasy and non-fiction this month. A fabulous mix if you ask me! Had a lovely month of reading and it was 100% mood orientated.
The Alien's Prize (Warriors of Luxiria, #1) – 3.5⭐, The Alien's Mate (Warriors of Luxiria, #2) – 3⭐, The Alien's Lover (Warriors of Luxiria, #3) – 3⭐, The Alien's Touch (Warriors of Luxiria #4) – 5⭐ by Zoey Draven
Super fun and at times rather emotional series. These alien romances are more than meets the eye. Book 4 was for sure my favourite. I'm definitely planning to finish these and pick anything else Zoey Draven writes. She is definitely a winner for me.
Finnikin of the Rock (Lumatere Chronicles #1) – 5⭐, Froi of the Exiles (Lumatere Chronicles #2) – 5⭐, Quintana of Charyn (Lumatere Chronicles #3) – 5⭐ by Melina Marchetta
These books are three of my most favourite books ever. If I HAD to pick Desert Island reads these would be very high up in the running. All three count as one though. It's the rules with series/trilogies. 😀
One of the best fantasies I've ever read. Amazing characters and world building. Dark and raw and in the end utterly beautiful. I can't wait to read it again
"In the end, the sum of my vices is all me."

Quintana of Charyn
Seven Days in June by Tia Williams – 5⭐
This is not a happy go lucky story. Shane and Eva relationship begins with a lot dysfunction in their lives but it felt all the more real because of that. That dysfunction drives them to try and heal separately and they basically write books to and about each other for years. As a reader of romance this is the best plot I've ever heard of! 🙂
I dunno, there was a very star crossed lovers feel to the beginning of their relationship but instead of us seeing an ending like that ultimate of star crossed lovers, Romeo and Juliet, we get to see what perhaps would have happened had they the tools they needed to become their own people and not self destruct!
Once Upon a Wardrobe by Patti Callahan – 3⭐
This was actually very sweet and I'm surprised by how much I liked it. I'm not a fan of C.S. Lewis and I was fearful that there would be a lot of religious nonsense but it was actually more reflective than I thought it would be. I think Megs being a student of science helped to make the philosophy of Narnia more rounded and robust. I have absolutely nothing against religion or the debate around the multitude of them but I absolutely despise being preached at by people who think their religion is the only answer. This book didn't at all feel preachy and it ended up being a lovely story that I think could give people who've lost loved ones some comfort.
The writing was also really lovely and I think I'd like to read more by this author.
Wolf Rain (Psy-Changeling Trinity #3) by Nalini Singh – 5⭐
One of my new favourites, Memory and Alexei are a top tier couple in the whole Psy-Changeling universe. I love where she is bringing the empaths in this arc. This was my third read and I kind of want to read it again already!
Taking the Leap (River Rain #3) by Kristen Ashley – 5⭐
I've not been feeling the last few recent KA's and I was actually hesitant to read this but a few trusted KA fans read it and gave it very positive reviews so I took the leap! (see what I did there? :D)
This does all the things that an old school KA does and also manages to feel like positive growth in her writing.
Rix and Alex were amazing and I'd love more of them.
Get a Life, Chloe Brown (The Brown Sisters #1) by Talia Hibbert – 5⭐
Another comfort reread. Red and Chloe are incredibly sweet and I love their story.
Talia Hibbert can write cinnamon rolls like no other. She can also write likable but mega prickly heroines like no other. Chloe is very prickly but I totally got it and mostly I just loved her strength. Red was just a godsdamn sweetheart.
Part Time Cowboy (Copper Ridge #1) – 4⭐, Brokedown Cowboy (Copper Ridge #2) – 3⭐ by Maisey Yates
My first Maisey Yates books and I was not disappointed. Really enjoyed book 1 and liked book 2 well enough to know I'll be reading more of her books. Small town romance is one of my favourite tropes. I like to have what I call 'Sunday Afternoon' books at hand. These are usually nice sweet books that I can spend the day reading and usually finish in one sitting. I think I can add Maisey Yates to that list.
The Autobiography of Malcolm X by Malcolm X, Alex Haley – 5⭐
I'm not fully equipped to even begin to get into this book. There is so much to unpack. There are a few things I might attempt to touch on in my Quarter One Non-Fiction Reading 2022, it will give me time to think about how to articulate the impact it had. I would like to say though that this is one of the best autobiographies I've ever read.
"Why am I as I am? To understand that of any person, his whole life, from birth, must be reviewed. All of our experiences fuse into our personality. Everything that ever happened to us is an ingredient."

Malcolm X, The Autobiography of Malcolm X