Guess who didn't reread a single book this month?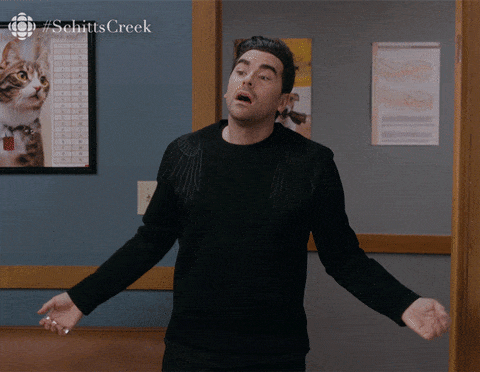 It was a lot harder than I thought it would be but it was very rewarding. Rereading is always much quicker for me so this month is a little lighter on numbers but I'm way ahead on my reading challenge so I can afford to take my time.
September is my birthday month and I always allow myself rereads but I actually think August has helped me out of that long slump and I'm in the mood for new things. It's all very exciting.
However, I did have a few less than perfect books this month and one BIG dud but all in all August was a success.
From Blood and Ash (Blood and Ash #1) – 4.25⭐, A Kingdom of Flesh and Fire (Blood and Ash #2) – 5⭐ , The ​Crown of Gilded Bones (Blood and Ash #3) – 5⭐ – by Jennifer L. Armentrout
Ahhhhh! I have been saving these books and the wait was worth it. The first book had me questioning everything but then book 2 and 3 were so entertaining and I'm fully invested in this world! I now need to read everything by Jennifer L. Armentrout.
Deacon King Kong by James McBride – 4.5⭐ (my bookstorian bookclub read)
Very entertaining and multiple POV is a big winner for me.
I loved the mix of people in this small part of New York at a time of great change in the city. It was sad because it felt like the beginning of the end for this community, even though the people were far from perfect, they were surviving. The influx of heroin into these communities seems to be the precursor to the issues the city faced for the next 20 years, there were of course some terrible political choices and politicians during those years and it's important to note that they definitely deserve the majority of the blame!
Some chapters read like short stories in the middle of the main story and all of them added to the overall story. I loved how this was done. Again, I can't explain how much I adore multiple POV's and in these cases the POV was 3rd person and then switched back to 1st. This can sometimes be a disaster but it was fantastic in this book as the switching was seamless!
Changeless (Parasol Protectorate #2) – 5⭐, Blameless (Parasol Protectorate #3) – 5⭐, Heartless (Parasol Protectorate #4) – 4.5⭐, Timeless (Parasol Protectorate #5) – 5⭐- by Gail Carriger
This is an incredibly fun and clever series and I'm so sad that it's over. Victorian steampunk with vampires and werewolves! I mean, come on!!
Seduction and Snacks (Chocolate Lovers #1) by Tara Sivec – 1⭐ (or maybe even 0 ⭐)
NOPE!!
I can kind of see it trying to be funny but it just didn't hit the mark for me and I don't enjoy outright misogynistic and homophobic comments being made about men who dare to have a feeling. All the adults behaved like teenagers and it was all just a bit too much and not very good!
Maybe 15 years ago I'd not have focused on this kind of stuff but those days are thankfully gone and the result is I found this book painful to read. I really need to get better at DNF'ing
People of Abandoned Character by Clare Whitfield – 5⭐
This was incredibly entertaining. I highly recommend reading this if you've read The Five: The Untold Lives of the Women Killed by Jack the Ripper. It's not a must but I feel, as with The Five, People of Abandoned Character really focuses on the women involved and looks closely at the power, or lack of, all women had at that time. I just found it very clever.
I kind of loved Susannah. I'm sure I should feel more conflicted about her but I just don't. She was great and if I was a woman in the 1800's and found myself in the situation she did I would hope to be brave enough to survive in that dog eat dog world. This was real survival of the fittest and being 'good' or 'kind' was only going to get you dead or sent away, so yeah, I would want to be a morally gray badass!
Walk of Shame (Love Unexpectedly #4) by Lauren Layne – 4 ⭐
This was lovely and fun. I do enjoy a bit of 'don't really like you but it's because I'm really attracted to you and we have loads of chemistry' trope!
I liked both Georgie and Andrew even when they were being annoying.
Sixteen Horses by Greg Buchanan – 4⭐
This was creepy and difficult to put down. It wasn't exactly hard to figure it all out but that didn't make it any less creepy. This is another book that feels written for tv and I'd for sure watch this!
Holding by Graham Norton – 4⭐
My first Graham Norton book! I have them all but decided to move this one up the tbr because it's been made into a tv show.
It was VERY Irish and that's very Irish written by somebody who is Irish which is a gift in my opinion.
Honestly, this totally reminded me of the village I grew up in, all the drama and even the murder! I cannot begin to explain the amount of drama that a village of like 400 people can generate and if you start to look back in time? Yeah, murder is the least of the issues.
So yeah, a well written and entertaining drama set in Ireland written by somebody who actually knows what it is to be Irish. I recommend!
Behind These Doors (Radical Proposals #1) by Jude Lucens – 3⭐
I enjoyed this but it was a little drawn out with what was too much miscommunication or maybe really just no communication?
I wouldn't be a big polyamorous reader but this was enjoyable and had, what I found to be a silly and not very believable reason for an unnecessary miscommunication, NOT made an appearance I think I'd have loved this much more. I'll definitely be picking up more from this author though!
Breaking Character by Lee Winter – 4.5⭐
Well, this was lovely and the only reason I've not given it 5 stars is I needed about another 100 pages in that epilogue. Bess and Summer just weren't together as a couple long enough for me. I wanted them at some awards shows together and Bess winning an Oscar and thanking Summer in the speech.
I was INVESTED in these two and I'd have loved some more. Shit, give me a clifftop wedding! I'm usually okay with dealing with where a book ends but there was so much buildup that I wanted more of them in their HEA.
This was a Sunday cozy on the couch read and it was perfection for that selfcare vibe. I haven't read a lot of Sapphic romance, and I've enjoyed the ones I have read, but this was a favourite for sure and I think I need to check out some more Lee Winter books.
Scandal And The Duchess (Mackenzies & McBrides #6.5) by Jennifer Ashley – 3⭐
This was cute. A little bit too insta. I liked Steven and loved Rose. Doesn't really add anything to the overall series but worth a read.
Quite by Claudia Winkleman – 3.5⭐
I was expecting more of a memoir type book but it's actually a more 'how to Claud' manual and that's okay and I enjoyed the how to element but I personally think Claudia is fascinating and would love to know more about her and how she ended up where she ended up. Alas, Quite is just observations and advice.
I totally agreed with about 90% of her wisdom. Naps, art, black being the best colour to wear and her opinion on skiing!
I vehemently disagree with her opinions on skincare and makeup though! 🙂