Oh my goodness, wonders never cease!
I've read a Goldsboro Prem1er book before I posted about it. Admittedly this is super late post and I only read Sixteen Horses in August but the book has been read and I had a great time.
May Prem1er – Sixteen Horses by Greg Buchanan
Prem1er subscription details can be found here.
Sixteen horses dead. Each buried with a single eye facing the sun . . .

In the dying English seaside town of Ilmarsh, the heads of sixteen horses are found buried in circles, with only their eyes exposed to the light of the low winter sun. The local police call upon forensic veterinarian Cooper Allen to assist with this uniquely disturbing case.

In the weeks that follow, investigators uncover evidence of a chain of crimes in this community: disappearances, arson, and mutilations, all culminating in the reveal of something deadly lurking in the ground itself. And as the town panics, not everything in Ilmarsh is as it seems. . . Dark days follow, then Cooper finds herself working with local police detective Alec Nichols to uncover a frightening mystery.

A literary thriller from a stunning new talent, Sixteen Horses is about enduring guilt, trauma and punishment, set in a small seaside community the rest of the world has left behind.

Sixteen Horses by Greg Buchanan
Creepy and difficult to put down. The 'who done it' wasn't exactly hard to figure out but that didn't make it any less creepy. This book feels written for tv and I'd for sure watch this! Worth noting that this is a debut and I always like to hype up strong debuts!
I'm also absolutely in love with these end pages and found myself studying the anatomy of a horse a few times AND I love that there are sixteen horse heads on the sprayed edges!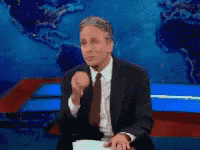 May GSFF – Threadneedle (The Language of Magic #1) by Cari Thomas
Waitlist for the GSFF subscription and buying options for previous picks can be found here.
Within the boroughs of London, nestled among its streets, hides another city, filled with magic.

Magic is the first sin. It must be bound.

Ever since Anna can remember, her aunt has warned her of the dangers of magic. She has taught her to fear how it twists and knots and turns into something dark and deadly.

It was, after all, magic that killed her parents and left her in her aunt's care. It's why she has been protected from the magical world and, in one year's time, what little magic she has will be bound. She will join her aunt alongside the other Binders who believe magic is a sin not to be used, but denied. Only one more year and she will be free of the curse of magic, her aunt's teachings and the disappointment of the little she is capable of.

Nothing – and no one – could change her mind before then. Could it?

Threadneedle by Cari Thomas
I hope to get to this one in October as it feels very Octobery to me. Octobery is dark and colder evenings by the way.
The sprayed edges, like all Goldsboro sprayed edges, are next level!!