This month started off on a bit of a downer and I honestly thought there was slump in my future . KA saved me and Fonda Lee is keeping me going.
I also read two non-fiction books this month so YAY! I'd like to bring my non-fiction year from 12 to at least 14 this year and I feel like that will happen.
I didn't read as many books as I normally would this month, the Green Bone Saga books are chunky and take a lot of brain power so I'm just taking my time. It's nice not putting pressure on myself. I really should do it more. Maybe now that I've hit my Goodreads challenge number of 52 I should just read big books for the rest of the year! 😀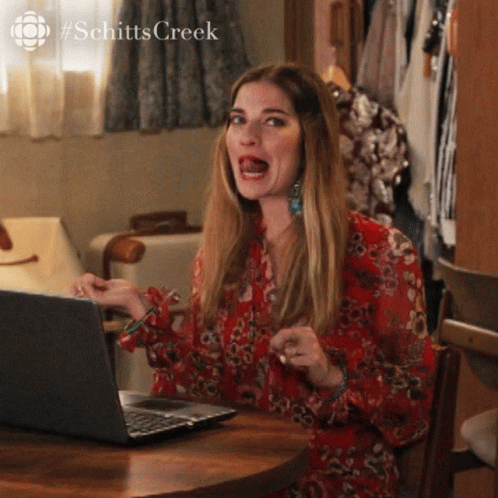 All Rhodes Lead Here by Mariana Zapata – 2⭐
So here is the thing, I am so in the minority on this book it's not even funny. Out of 46,360 ratings 994 are 2 star reviews and only 357 are 1 star. I'm not going to lie, I was very close to 1 star, but I finished it and… that's all the positive I can say about it.
Can't love them all right?
I think this is more a stylistic issue to be honest. I just can't seem to take to this author's writing. As a result I didn't enjoy reading it and found I didn't care about the characters or where they were going. I also have an AVERSION to heroines that are too stupid to live and Aurora kind of falls under that title. Are we seriously supposed to believe that this woman is 34 years old?
And what's the fear of saying a characters name all about? Or even just the pronoun? Instead of referring to the man you are falling in love with as 'my landlord' for the majority of the book can't he be called 'Rhodes' or 'him'? The same with Amos and being referred to as 'the teenager' NON-STOP? And the repetition!! I feel a good edit was desperately in order.
Now look, one of my favourite authors can be repetitive and is known to enjoy a ramble so pinch of salt and all that. People love this book and this author and I just happen to… not.
For You (The 'Burg #1) – 5⭐, At Peace (The 'Burg #2) – 5⭐& Golden Trail (The 'Burg #3) – 4.5⭐by Kristen Ashley
After All Rhodes Lead Here I was in desperate need of a KA reread. I actually started reading For You before I finished All Rhodes Lead Here. I was terrified I'd get into a slump and it was a close thing. If I read For You it's the law that I read At Peace right after and I was in the mood for some Tanner so needed a Golden Trail reread. Not a huge Mike fan (I do love the book though) so I'll read Games of the Heart (followed by the rest) at some other time.
Neon Gods (Dark Olympus #1) – 4.5⭐ & Electric Idol (Dark Olympus #2) – 4.5⭐by Katee Robert
You guys!! I read Katee Robert's Wicked Villains series last year and I liked it but I didn't love it. I think my average rating was like 3 stars. Well, Dark Olympus is shaping up to be a high rater. I know it's early days but I'm cautiously optimistic. Greek gods are my jam and for sure win out over fairytale characters! Next book is out in June. I can't believe I have to wait that long!
Jade City (The Green Bone Saga #1) – 5⭐& Jade War (The Green Bone Saga #2) – 5⭐ by Fonda Lee
Oh these books are GOOD! I'm beyond stressed reading them but the stress is worth it. Fabulous world building with an EXCELLENT magic system. Very character driven and Fonda Lee is not kind to her characters. I'm going to need a lot of fluff once I finish. Jade Legacy will be my first book in May. I'm not ready!
The Vanishing Triangle by Claire McGowan -2⭐
I might go into this a bit more in my Quarter Two Non Fiction post but this was a bit disappointing. It had a lot of potential but it's written by a fiction author who I don't think is suited to true crime non-fiction. It sometimes felt like it was really going somewhere and then would become a bit wishy washy. I 100% agree with her views on how women were and are treated in Ireland but as someone who is the same age as the author but grew up in the south I can't agree with her summation that the Triangle victims didn't get any media attention.
A lot of the book was speculation and reaching on the part of the author and it feels like all the victims got a bit lost, maybe that's more telling about the amount of women who have literally disappeared into thin air, maybe it means the author needed to do more in depth research, I don't know, I just know it didn't work for me. I tell you what I would have liked from her though? A deep dive into the cases around the border, as this was where she lived, I think her perspective would have been invaluable. Those stories are stories I don't really know about and a book about women living on the border is something I feel should be explored. Not just those who disappear or are murdered but those who are victims of domestic abuse, rape, poverty and so on.
Crying in H Mart by Michelle Zauner -5⭐
A beautifully written memoir that was unapologetically candid. Again, I'll go into a bit more detail in my Quarter Two Non Fiction post. Just to say, I cried, I cried a lot.