Oh November was a trip!
I managed to get COVID again and it sucked again. Thankfully I wasn't as sick this time as I was last Christmas but it was super unpleasant. I'm prone to sinus and ear infections and that seems to be what I get with COVID. My hearing was massively impaired and my face felt like I'd gone a few rounds with a boxer and after a few days of that it was a streaming nose and three boxes of tissues. The silver-lining though, I was only super sick for three days (it came on suddenly but it also just stopped suddenly) and my biggest fear all year was having it again for Christmas and now it's done. I obviously associate it with Christmas though because I watched Christmas movies and read Christmas books when I was up to it. Watch out for a post on that! It was really comforting!
My biggest piece of advice with COVID is keep hydrated! It's what almost got me last time and by keeping on top of it this time I really didn't feel as bad. I know that there are lots of reasons for why that might have been but I'm convinced it was because I was able to keep liquids down this time!
So anyways, I feel like being sick impacted my reading, mainly resulting in more comfort rereading once I was better! We do what we must. I'm not a good patient and often feel far too sorry for myself! 😀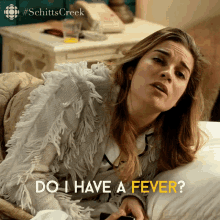 Archangel's Sun (Guild Hunter #13) -5⭐, Archangel's Light (Guild Hunter #14) – 5⭐& Archangel's Resurrection (Guild Hunter #15) – 5⭐by Nalini Singh
Finished up my series reread for Archangel's Resurrection and it was all so wonderful.
I wasn't expecting it to be so emotional but it kind of ruined me. I was wondering how she was going to convey a love story between two Ancients we know didn't go to sleep at the same time. Well she did! Ultimate second-chance? 😀
Zanaya is a new favourite for me. She is unlike any of the other Archangels. She was incredibly likeable and somehow comes across as the most human Archangel while being one of the oldest. Alexander coming to the realization that he was a bit of a numpty was great to see and she was just so gracious about it. I hope we get more Zanaya page time in the future!
The Kraken's Sacrifice (A Deal With a Demon #2) by Katee Robert – 3.5⭐
I did enjoy this and even though Thane redeemed himself he was kind of a big ole jerk. Poor Catalina! I just wanted to give her a hug. This went right past miscommunication and into cruelty. As I said, he redeemed himself but it was pretty late in the day. Anyways, I still think this series is epic fun. Can't wait for more!
The Fall (Love in O'Leary #1) by May Archer – 3.5⭐
I liked this and will for sure read more about the residents of O'Leary! I found it all a little bit instant while also being a bit dragged out? That doesn't make sense but it's how it was. Now, this was the beginning of me getting sick. I was literally reading it and when it started coming on me. Like between one breath and the next! Anyway, I think it took away from my enjoyment of this book. I'll just have to be sure to pick up the next book soon.
Scrooge and the Girls Next Door (Creekville Kisses #4) by Melanie Jacobson – 3⭐
This was very cute. Grumpy/sunshine is always fun and the grumpy/sunshine/sunshine daughter made it all the more adorable.
Paige's inability to let the people around her help got a bit annoying but that was kind of the point!
Lovely Christmas story and the CUTEST ending!!
The Plight Before Christmas by Kate Stewart – 4⭐
Holy crap this was not what I expected!
A lovely feel good Christmas read but it absolutely got me in the feelz. I'm still shook by that reveal to be honest. WAS NOT EXPTECTING!!
It of course was OTT in general but isn't that what Christmas books are supposed to be all about. This was 'in the height' of my COVID and it just helped somehow!
A Holiday by Gaslight by Mimi Matthews – 3⭐
Sweet and adorable which begins with a miscommunication and ends in a HEA! I really liked both Sophie and Edward. They were in fact the only two I liked. Everyone else was rude or selfish. They need each other in order to survive all the toxic people that surround them! 😀
Ocean Light (Psy-Changeling Trinity #2) – 5⭐, Wolf Rain (Psy-Changeling Trinity #3) – 5⭐, Alpha Night (Psy-Changeling Trinity #4) – 5⭐, Last Guard (Psy-Changeling Trinity #5) – 5⭐& Storm Echo (Psy-Changeling Trinity #6) – 5⭐ by Nalini Singh
Just can't get enough of Nalini Singh and because I was sick I decided that I could indulge in another reread of the Trinity books. Storm Echo came out in August. I've now read it three times. It's also very possible that it won't be the last time I read it before the end of the year. 🙈
Sin & Chocolate (Demigod of San Francisco #1) – 3⭐, Sin & Magic (Demigod of San Francisco #2) – 3⭐ & Sin & Salvation (Demigod of San Francisco #3) – 3⭐ by K.F. Breene
This series doesn't get 4 stars because some of the Irishisms are eyerolling.
Also, we all know Guinness doesn't travel at all well so I can say with a some level of certainty that someone who has lived in Ireland the majority of their life (Kieran) would not drink Guinness in America. Speaking of Kieran, that spelling is just wrong and kind of annoys me every time I see it. Ciarán/Ciaran is the norm here and I've honestly never met an Irish Kieran. English ones yes, no Irish ones though? I'm sure there are a few knocking about but I've never personally met one!
There were more issues, I won't get into them. What I will say is that I always go into books with Irish folklore or characters that are written by non-Irish authors with a certain level of skepticism. I mean you have to, they never get it right.
Luckily the story and characters were fun. Alexis is my kind of heroine and I love that Kieran is ridiculously protective but knows he is unreasonable. It's hard to be cross with him! 😀
Oh, I was close to taking a star off for 'coont'. I'm choosing to ignore the whole thing. Let us call it a brand new curse word that's never before been used and is used in this fantasy world of demigods!!
The third book wraps up the main story arc rather well so I took a break there. I'll likely continue at some stage. I found the last book to be a little too long so I just didn't fancy another one.
Sweet Dreams (Colorado Mountain #2) by Kristen Ashley – 5⭐
A comfort reread. This is one of my favourite KA's. I would kill Tate Jackson if he was in my life but I'm all over the likes of him in my contemporary romance! 😀
Long Shot (Hoops #1) by Kennedy Ryan – 4.5⭐
As is the usual with Kennedy Ryan there was a lot of pain before the HEA. This one was intense!!
I do feel like things got wrapped up a little too neatly. Like another 100 pages or so wouldn't have gone astray!
August is just perfection though and Iris was amazing.
Note: The second epilogue which you can get via Kennedy Ryan's website is absolutely 5 stars. Adorable!!
Haverhill Burning by Genna Black – 3⭐
I hate saying this about debut authors because it sounds condescending as fuck, but I'm going to say it anyway, this author has a lot of potential!
This wasn't perfect and it for sure reads like a debut but I can see this author getting better and better with each book and at the end of the day, I sat down and read this in one sitting. I was totally into finding out what was going to happen.
The story was a little bit clunky and could have been drawn out more smoothly. I feel like we didn't get enough character and relationship building and I really wanted to find out more about all the characters and how they all tick. The world building was also very flimsy and I'd have loved to learn more about it because, again, it actually had a lot of potential and I for one would have loved more insight into the past in Haverhill and how that impacted what was happening in the present.
What the author is well able for is dirty talk. Pogue shocked the absolute shit out of me. Didn't think he had it in him! What I could have done without Pogue doing was calling Renny 'babe' constantly! Speaking of Renny, she was also a super likable character and funny as fuck so I see some excellent couples in future books.
One of my favourite things about this book though and something I'd love to see more of? No third act miscommunication!!!
Look forward to reading more from Genna Black!
The Naughty List by Ellie Mae MacGregor – 3⭐
I was in a mood. This hit the spot.
I love a hot Santa! 😀
Dipped In Holly (Nick and Holly #1) by Dana Isaly – 3⭐
Another 'mood' read! If you are in the mood for some speedy smut then this will do. Daddy kink isn't really my thing but it wasn't so much to be off-putting. These are all on KU so I'll likely read them in between the fantasy series I'll be reading in December!