I finished another fantasy trilogy this month!!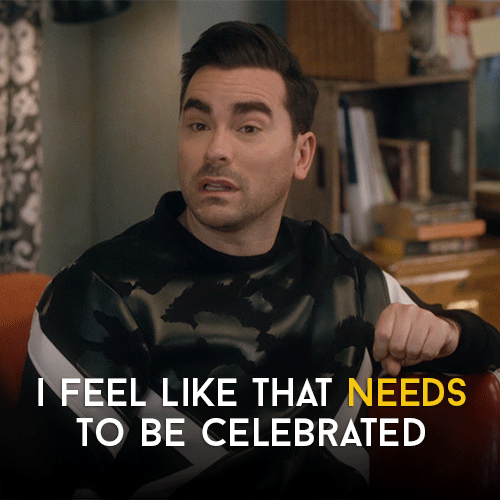 The City of Brass (The Daevabad Trilogy #1) – 5⭐, The Kingdom of Copper (The Daevabad Trilogy #2) – 5⭐, The Empire of Gold (The Daevabad Trilogy #3) – 5⭐ by S.A. Chakraborty
I've been holding on to the last book in the The Daevabad Trilogy for ages and this month I finally went for it. I was not disappointed! To be honest the rest of the month was me trying to beat back the book hangover slump from finishing this. I'd love to do an in depth review for this trilogy but I don't know how to begin and I'll never do it justice. I might become brave enough one day!
American Queen (New Camelot Trilogy #1) – 3⭐, American Prince (New Camelot Trilogy #2) – 3.5⭐ by Sierra Simone
I'm pleasantly surprised and intrigued by the first two books in this series (I believe it's a trilogy with each book focusing on one of the MC's and a forth book that focuses on the President's private secretary) I'm leaving American King for the moment as I see a lot of drama and I need to be in the mood for that kind of drama!!
Rock Addiction (Rock Kiss #1) by Nalini Singh – 3⭐
The famous people trope is not a favourite for me so I'm not sure I was ever going to LOVE this. I enjoyed it though and I'm intrigued about the rest of the band and I'm VERY intrigued about Charlie and T-Rex! If you are a regular around here you'll know that I am a Nalini Singh super fan so it's a little disconcerting not to love one of her books but you can't love them all.
Silver Silence (Psy-Changeling Trinity #1) by Nalini Singh – 5⭐
Need to remind myself of how much I love Nalini. Reread number five and it's still awesome!
Complicated by Kristen Ashley – 5⭐
The Nalini Singh reread put me in the mood for my other queen of romance, Kristen Ashley, so I've gone down a reread rabbit hole. Big fan of Complicated because of the small town vibe and the 180 the alphadouche does.
The Hookup (Moonlight and Motor Oil #1) by Kristen Ashley – 5⭐
Speaking of small town romances, another favourite of mine from KA. The Hookup is super cute and I usually read only reread this one and not so much The Slow Burn which is Toby and Adeline's book. That book actually bums me out. This one is sweet though and Johnny doesn't screw up near as much as other KA heroes and well… Margo!
The Time in Between (Magdalene #3) by Kristen Ashley – 5⭐
More small town romance and the last book in the Magdalene trilogy, this one always makes me cry. A LOT! I love a small town romance and add in second chance and I'm a goner. This was a 18 year wait for their second chance. I often wanted to kick Coert but once he got his shit sorted he was awesome and I loved Cady from beginning to end!
Life as a Unicorn: A Journey from Shame to Pride and Everything in Between by Amrou Al-Kadhi – 5⭐
This was such a wonderful book and I hope to go into more detail about it in my Quarter Two Non-Fiction Reading post. It's one that seems to be staying with me and one I think people, especially parents, should read. This book really highlighted how critical accepting your child as they are is to their entire wellbeing.