Book number five from one of my favourite KA series. I reread this series a lot but sometimes do skip this one. It's not that I don't like it but more about it feeling very much like a standalone. It's great for when I feel like KA 'Burg cameos but not in the mood for a full reread!
Rating: ⭐⭐⭐⭐
Author: Kristen Ashley
Series: The 'Burg Series #5
Length: 566
Published: 26th April 2014
Date Read: August 2014, April 2019, May 2021
Genre: Contemporary Romance
Review from 2019:
Top tip to anyone reading this series for the first time or even rereading. Read this after At Peace. It fits perfectly as it basically starts just after the main storyline wraps up and this book even ends with a similar scene at the end of the epilogue as at the end of At Peace. It made this book much more enjoyable and we got to see Vi and Cal's wedding right after their story and it was adorable and I may have cried.
Ben and Frankie definitely are not as exciting as Violet and Joe BUT I do really like them both, especially Frankie.
I will say though that I found the pharmaceutical drama to be a bit boring and more than a little ridiculous. I can get into the mob stuff and the serial killer stuff and the stalker stuff but this was just a bit too far for me!

Review from 2014:
So the wait is finally over and AT LAST Kristen Ashley has given us Frankie and Benny's story.
This story has been a long time coming, I mean like a loooooooong time and because it was such a long time coming expectations were had and hopes were high. I had a very definitive idea of what I wanted to happen, hell I had practically the whole story written (in my head of course) and was 100% sure that because of the greatness that is KA she would feel my expectations and hope flying across the Atlantic to her and she would write me the story that I thought Frankie and Benny should have.
Yeah. That didn't happen.
So it's not a surprise that at the beginning of this I was disappointed. I believed that Frankie deserved something (view spoiler) and in my mind what she got wasn't good enough. I let the fact that the story wasn't going the way I thought it should, take away from it for quite a while. That was a mistake on my part because once I gave myself a talking to and reminded myself that this is not my story. I started to see that Benny and the Bianchi's were in fact giving Frankie what I wanted them to give her they were just doing it in their own way. It might not be what I would consider acceptable if it were me, but learning about Frankie and seeing how she was with people I can see that it was perfect for her. She has the wonderful quality of not holding grudges and while that at times makes her seem like a doormat it is a special quality to have, no matter what, she is there for people and by Benny finally accepting his feelings for her and shifting the anger that was wrongly aimed at her to the person who truly deserved it (Vinnie) Frankie gets a person who will ensure that her goodness of heart won't be taken advantage of again.
I really did adore these two. Now at times (mainly the start) Benny was a bit of douche and I had some problems with some of the decisions that Frankie made but we don't always make the best choices so it made them seem more real I guess. Once they started to sort their shit out though things got really sweet and Benny moved up into top 10 KA badass alpha dudes.
That's a tough list to get on.
I thought that Frankie was the absolute shit. Seriously loved her. She was incredibly sweet and kind and funny and just kick ass.
I would like to note something that was not fabulous though. Benny informing Frankie that Vinnie shared some details about his and Frankie's sex life which Benny then shared with Frankie.
That was just all kinds of messed up. It made me unhappy and it made me want to kill a dead man.
Overall this is your typical Kristen Ashley and as is the norm with her I loved it. She is my go to read and I think she would have to do something really terrible for that to change. That being said, I totally understand why this is disappointing for some. There is nothing worse than when a book doesn't go the way that you really want it to, but I will say that if you haven't started it yet try and let go of the expectations you have and just enjoy the story.
There are a few plot points that I'm not sure were needed and actually didn't make a huge amount of sense to the overall story (really the 'Burg didn't need to be in it but since it's part of the 'Burg series I understand why it was) but you know what? It meant that we got more pages and more pages meant more Frankie and Benny so I was okay with that.
As is the KA way we also get an epic epilogue.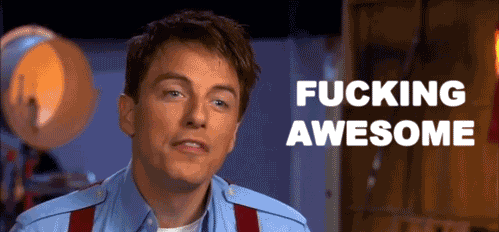 A solid 4 stars and a definite reread in the future.
Bring on Cheryl and Merry.
Synopsis for Book #1 – For You:
Lieutenant Alexander Colton and February Owens were high school sweethearts. Everyone in their small town knew from the moment they met they were meant for each other. But something happened and Feb broke Colt's heart then she turned wild and tragedy struck. Colt meted out revenge against the man who brought Feb low but even though Colt risked it all for her, Feb turned her back on him and left town.
Fifteen years later, Feb comes back to help run the family bar. But there's so much water under the bridge separating her and Colt everyone knows they'll never get back together.
Until someone starts hacking up people in Feb's life. Colt is still Colt and Feb is still Feb so the town watches as Colt goes all out to find the murderer while trying to keep Feb safe.
As the bodies pile up, The Feds move in and a twisting, turning story unravels exposing a very sick man who has claimed numerous victims along the way, Feb and Colt battle their enduring attraction and the beautiful but lost history that weaves them together.