So January was a weird month, I think I was going through something! 😀
I read a lot of books, a lot of monster romance/smut books, 26 to be precise.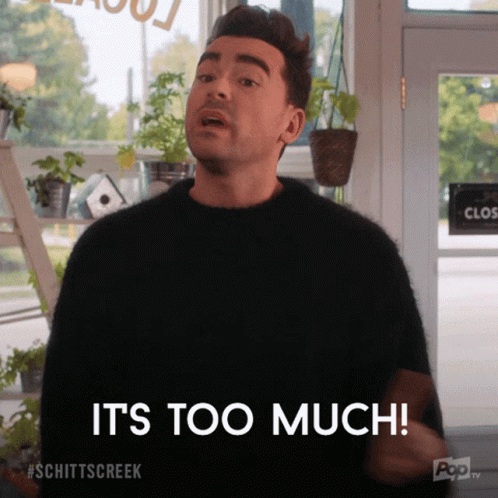 Look, we do what we need to do. January is hard and for some reason monster romance and smut was helpful to me getting through it. I also found a few new authors, Clio Evans is a new auto-buy author (absolute smut queen and I love her for it) and I will be reading all of Lily Mayne and Lillian Larks books in due time!
Now you may say to yourself, 'why is Clio Evans an auto-buy if you are rating them so middle of the road?' and to that I say contractions, or a lack of contractions. I think this could be a super easy fix (a beta reader perhaps but likely another editor) and it would really change my ratings of these books. They were super fun and SUPER smutty but the lack of contractions drove me to distraction and took away from them overall.
Not So Kind Regards (Warts & Claws Inc. #1) – 3⭐, Not So Best Wishes (Warts & Claws Inc. #2) – 3⭐, Not So Thanks in Advance (Warts & Claws Inc. #3) – 3⭐, Not So Yours Truly (Warts & Claws Inc. #4) – 3⭐& Not So Much Appreciated (Warts & Claws Inc. #5) – 4⭐by Clio Evans
Spicy Monster Office Romance with fated mates, MMF, MMM, FFF, FFM and all sorts of fabulous monster appendages. Absolutely impossible to not binge and as a result pick up Creature Cafe.
Little Slice of Hell (Creature Cafe #1) – 3⭐, Little Sip of Sin (Creature Cafe #2) – 3⭐, Little Lick of Lust (Creature Cafe #3) – 3⭐, Little Shock of Hate (Creature Cafe #4) – 2⭐, Little Piece of Sass (Creature Cafe #5) – 3⭐, Little Song of Pain (Creature Cafe #6) – 3⭐, Little Taste of Need (Creature Cafe #7) – 3⭐, Little Risk of Fall (Creature Cafe #8) – 3⭐, Little Wings of Fate (Creature Cafe #9) – 3⭐, Little Souls of Fire (Creature Cafe #10) – 4⭐& Little Kiss of Snow (Creature Cafe #11) – 4⭐ by Clio Evans
The Creature Cafe Series follows the Barista and who he matchmakes. Each book has a different monster finding their true love. To finish off all the madness is Little Kiss of Snow with extra epilogues for each couple. Lots of fun and definitely cemented a new monster romance obsession.
Soul Eater (Monstrous #1) by Lily Mayne – 4⭐
I really enjoyed this, it was a bit more dystopian than I was ready for but that's totally on me for not looking at genre tabs or even reading the synopsis. 😀
So I liked it but not sure I could binge them all right away, I also made the mistake of reading some reviews for book two and the human looks to be a bit of an asshole so I need to prepare myself because Edin is so lovable and anyone being mean to him will make me sad.
So…
Soul Eater…
Wyn and Danny are adorable, Danny annoyed me a bit because he wouldn't use his words and Wyn can't be blamed for his inability to communicate because he is a monster that only ever killed humans not talk about feelings with them. Danny got there in the end though so I forgave him.
Definitely a series I plan to continue.
Tentacles & Triathlons (Leviathan Fitness #2) by Ashley Bennett – 3⭐
This was cute, I love that there was no third act drama, just lots of cuteness, love and in Reece's case, personal growth. Oh an tentacle sexy times. This is a fun little KU series and I'm looking forward to the next one.
Stalked by the Kraken (Monstrous Matches #1) – 4⭐& Deceived by the Gargoyles (Monstrous Matches #2)– 4⭐ by Lillian Lark
Oooooh this series is gooooood! It's incredibly well written and it's hard not to fall in love with all the characters, gargoyles are my favourite now. Lilian Lark may also be an auto-buy author for me. I listened to these and I'm planning on waiting for the rest to come out in audio as they were rather wonderful.
I Married a Lizardman (Prime Mating Agency #1) – 3.5⭐, I Married a Naga (Prime Mating Agency #2) – 3⭐, I Married a Birdman (Prime Mating Agency #3) – 3.5⭐, I Married a Merman (Prime Mating Agency #4) – 2.5⭐, I Married a Minotaur (Prime Mating Agency #5) – 3.5⭐& I Married a Dragon (Prime Mating Agency #6) – 4⭐ by Regine Abel
This series is a lot of fun and again, another series that was a lot more than I thought it would be. It's possible I had some preconceived notions about monster romance, now Clio Evans kind of proved that to be true in terms of smut level, but they've all had lovely stories and this one is no exception. Super low drama and high romance, my favourite!
Plain Bad Heroines by Emily M. Danforth & Sara Lautman (Illustrations) – 5⭐
I absolutely loved this. I found it clever and engaging and the writing was gorgeous!
Also, as someone who absolutely hates and is allergic to wasps this book hit on some very real fears!
I kind of loved that it wasn't wrapped up neatly and that everyone's motives weren't clear and our narrator wasn't what you'd call reliable! It made me a lot more invested and I'm still questioning things. All the characters held my interest even if I didn't love them all the time.
Some thoughts on our heroines:
Merritt: Unlikable a lot of the time but I feel that imposter syndrome acutely. Selfish and immature to be sure but her inability to bullshit was kind of endearing. Would be played by Haley Lu Richardson in the movie.
Harper: Top tier Hollywood self involved but in a lovable way. She seems like a butterfly, flitting into peoples lives, showing them beauty and flitting off leaving the people behind wanting more. I feel like we got the least amount of closure with her and I think that was on purpose. We get a glimpse into her private life and then our narrator just decides to leave her private life private. Would be played by Zendaya in the movie.
Audrey: The most real of our heroines? She was absolutely the most likable and it feels like we got the most insight into her. I liked seeing her win Merritt over even though I don't think Merritt deserves her as a friend. Audrey seems the type who would be friends with anyone regardless of how they treat her. Surprisingly vulnerable for the daughter of a B-list movie actress and a former child star herself. Would be played by Lili Reinhart in the movie.
Libbie: I've no idea why Merritt and Harper were anti-Libbie, I'm with Audrey, I felt for her and didn't see her as a villain in any shape way or form, she was just as much a victim as Alex was. Actually more so when you think about the things Alex knew in comparison to what Libbie knew. I like to think she survived and was in those pictures with Sara in France. Would be played by Taylor Schilling in the movie.
Alex: Honestly she felt like a bit of a pill to me. I thought maybe she was annoying because of all that was happening in the school but then we got to see her in the early days of her relationship with Libbie and she just seemed very rigid and judgy. I mean, given her upbringing I get it but she also was super critical of Libbie given that she was keeping so much from her. Would be played by Aubrey Plaza in the movie.
Addie: I found her fascinating. Still not entirely sure who she actually is, I know the family she is involved with but I need to know the why and how of it all. I like that I'm still wondering. That 'I suppose it is time for a bath' line was COLD! Would be played by Sydney Sweeney in the movie.
Ha, can you tell with that casting that White Lotus is still on my mind? 😀